DIC Star Landmark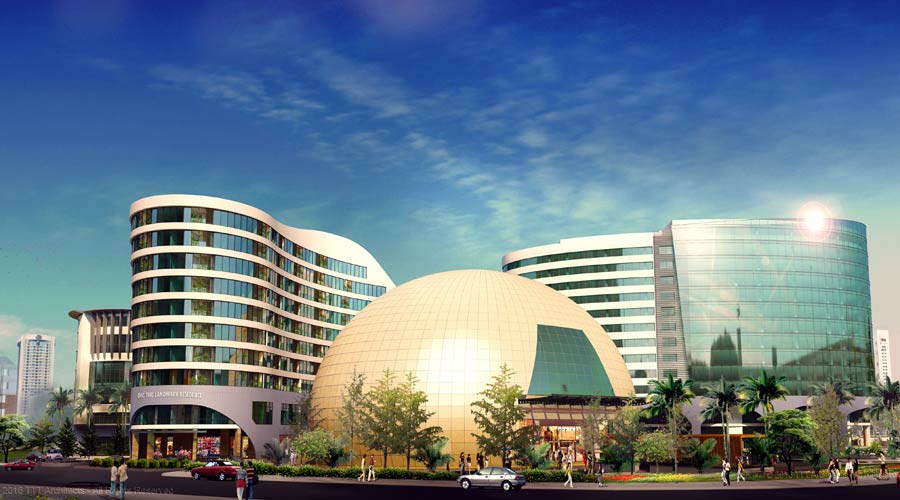 Located at an important traffic area of Vung Tau City, the DIC Star Landmark is created by a sophisticated combination between the famous local art and modern European architectural style. An ideal attraction for travelers looking for a private space to enjoy relaxing moments with family, friends and relatives during a trip to discover the beautiful Vung Tau city or a long distance business trip.
163 apartments of the DIC Star Landmark are 163 luxurious, cozy yet intimate spaces divided into many different sections: conveniently decorated living room with comfortable salon tables and chairs combined with exquisite wooden tables; cozy kitchen space full of furniture such as refrigerator and luxury stone kitchen counter; bedroom space with delicate white and beige tones combined with large windows overlooking the sea and beautiful Vung Tau city. Customers can choose one of three types of apartments suitable for their vacation: 1-bedroom apartment, 2-bedroom apartment and 3-bedroom apartment.
With a convenient geographical location, near the key traffic area of Vung Tau, the intersection between Le Hong Phong, Vo Thi Sau, 3/2 and Thi Sach streets, the DIC Star Landmark is only 150m from the beach, opposite to Lotte supermarket Mart, 300m from Inperial shopping center, 200m from White Rabbit play ground, which is very convenient for customers to go to the play ground or enjoy the ocean view and shopping.
Moreover, DIC Star Landmark provides food service with a modern and luxurious European style restaurant; gym, health-enhancing swimming pool and large conference room for seminars and events.
Customers will experience the romantic dining space and enjoy the Vietnam and international cuisine made by our top chefs in the modern European restaurant space.
As one of the indispensable services for individuals, businesses and groups. Convention - Event Center of DIC Star Landmark meets all requirements of customers with modern equipment, light and audio system adjusted as customer requirements.
Come to the Gym of DIC Star Landmark, you will experience modern machinery system, spacious exercise space with a crew of experienced and enthusiastic trainers.
In addition, DIC Star Landmark also please customers who have a habit of swimming in the morning and afternoon to reduce tension and tiredness with a beautifully designed large swimming pool and high-class tiles.

DIC Star Landmark - Honored to welcome customers!