Dinh Co Beach
Located not far from Vung Tau city center, the distance of only 20km is coming. It is located in Long Hai, Long Dien district, Ba Ria - Vung Tau province. Follow the highway 51 towards Ba Ria town and turn left to provincial road 44A, you will not be too difficult to find a way to Dinh Co.

It is famous for fine golden sand, stretching along the blue sea. Arriving at Dinh Co beach on a hot summer day, you will be delighted to be immersed in the cool sea without worrying about hustling around.

You will be immersed with the sunset on Dinh Co beach, a beautiful scenery that when you come here you must definitely enjoy. From here, looking at Vung Tau City, visitors can take in the beautiful scenery: the sunset light sinks after the Big mountain, Small mountain and high-rise town.

With long, sunny sandy beaches, blue sea bursting with whispering bubbles, Dinh Co is not only a resort after hard days, is a suitable place to organize picnic, team building with friends and relatives.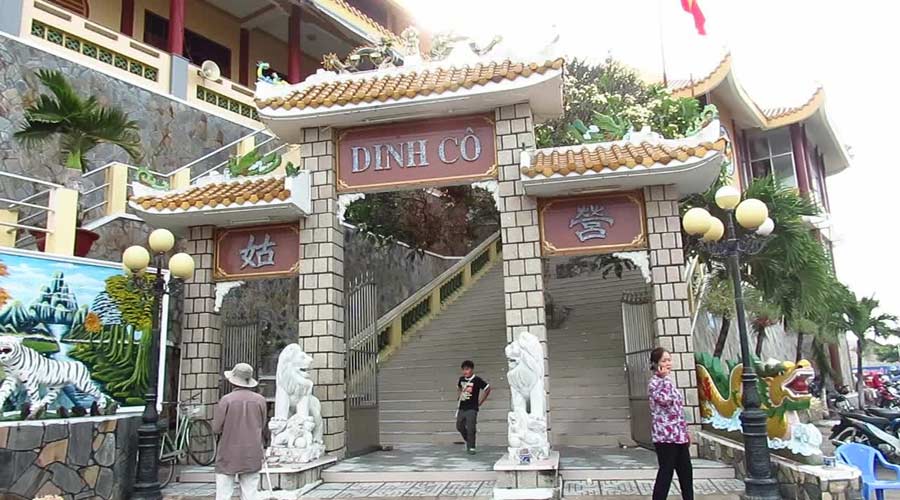 Going to Dinh Co beach, besides visiting the natural beauty, you also have a card to learn about the culture and folk stories about Dinh Co temple. Legend has it that this place set up a shrine for the unfortunate girl who died on the sea and washed up on Dinh Co beach about 200 years ago and rewarded through the dreaming and supporting life as fish and shrimp farmers filled the boat, had a trip to the sea an. She is also called the Long Hai Goddess.

The specialty you should enjoy is that the seafood here is very delicious but the price is very "chestnut" that the fishermen here directly catch. Most of seafood is processed into chilli, steamed ginger, and so on. Price fluctuates around 30k - 50k / box.

Coming to make Dinh Co play in the day as well, she was "changed the wind" and slowed down, quieter.